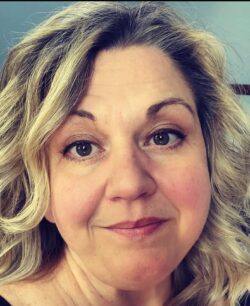 Thank you for stopping by. My name is Tricia Ricotta and I am the owner and sole proprietor of PLA Designs.
Originally PLA Designs was created as a website design company in 1999 when sites were still coded in HTML line by line and evolved to work on other types of sites. This business is a way for me to work from home and provide some income as I spend much of my time as the primary caregiver for my disabled veteran husband.  
I create custom logos, business cares, signs, banners, decals, stickers and much more. I can make logos for the side of a vehicle, website address or phone numbers to go on vehicle windows, hours of operation for business doors, etc. I make custom designed t-shirts, sweatshirts, hats, tumblers, water bottles and mugs.
I imprint using screen prints, cut vinyl, sublimation and direct to film. I can literally do ANYTHING! Signs, stickers, etched glassware, more, just ask.
I hope to work with you soon!