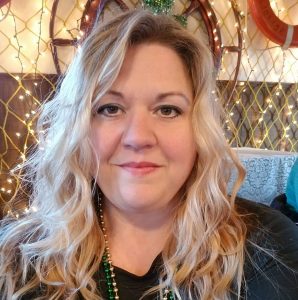 Thank you for stopping by.  My name is Tricia Ricotta and I am the owner and sole proprietor of PLA Designs.
Originally PLA Designs was created as a website design company in 1999 when sites were still coded in HTML line by line and evolved to work on other types of sites. This business is a way for me to work from home and provide some income as I spend much of my time as the primary caregiver for my disabled veteran husband.  
In 2018 I purchased a Cricut Maker cutting machine and soon became addicted to the functionality of this machine.  I started making custom designed tshirts, sweatshirts and more.  I also create custom decals that can be applied to any smooth surface. 
If you have seen a tshirt you liked but don't want to pay $35 plus shipping for it, you are in the right place.  Send me a photo of what you'd like and I will recreate it for you and most of my shirts are under $20 and shipping is never more than $4 for a single shirt.
I hope to work with you soon!